Dreamin'...
I have to admit I'm a wannabe kayaker. I dream about being a kayaker with a capitol K. I think I've been drawn to sailing because I just want to be on the water. Kayaking seems like the closest thing for me.
The hilarious part is I live in Indian Head, Saskatchewan, right in the middle of Canada, about 5 hours straight west of Winnipeg (google it if you dare)...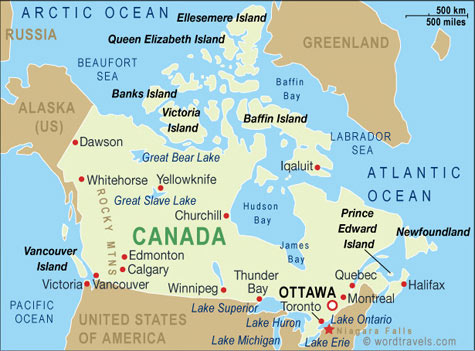 Notice that there isn't any water anywhere near me on this map?!
So while it appears that way, it isn't really true. There is water here. There are
4 lakes
just a 15 minute drive from my house that will be fun to explore. There is also
a great river
to kayak that connects these lakes called the Qu'Appelle River. It used to be a fur trading route and my kayak is small enough to navigate it just fine. Except maybe in a drought year when there isn't enough water or a year like this one when there is too much!
I got a
Backroad Mapbook
yesterday for Southern Saskatchewan and I'm totally surprised by the paddle listings! There are 25 lake and 9 river listings all withing a few hours of me. That's a few years worth of exploring I think!
I'm so excited to get started, I can't even begin to tell you! I just need to get myself a roof rack and transport system and I'm all set!